Life's sweet with Kick Ice Cocktails
Our natural cocktail mixes are the perfect ingredients for any event or occasion. Available in three zesty flavours—Strawberry Daiquiri, Pineapple Pina Colada and Lime Margarita—and with each pack making up to 12 cocktails, your parties, get-togethers or events will be all the rage.
Made right here in Australia, access the finest local ingredients when you decide to add a boozy spin to your next shindig. Local products for our local market—each of our cocktail mixes are handcrafted with plenty of care.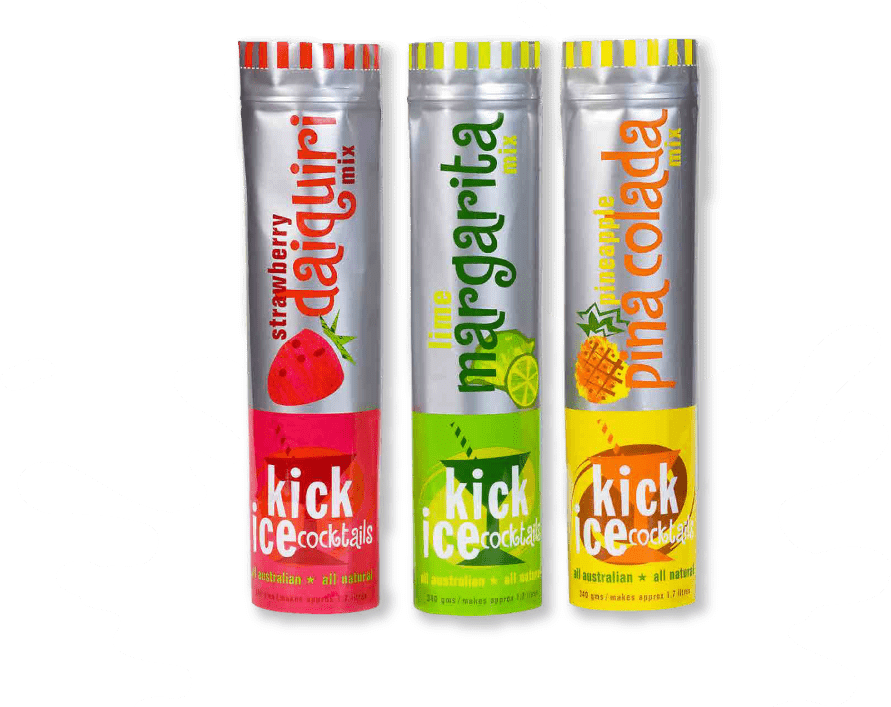 Our products
You're one mix away from a Kick Ice Cocktail (or mocktail)
There are endless possibilities with Kick Ice Cocktails
Here at Kick Ice Cocktails, we think life is so much sweeter when you have a drink in hand.
Whether that's a cocktail or a mocktail, the right drink can make every experience a memory you cherish. The best part is that making drinks with our cocktail mixes is the easiest thing in the world. All you need to do is stir your alcohol in and enjoy! We make sure you don't have to work too hard to have a Kick Ice time.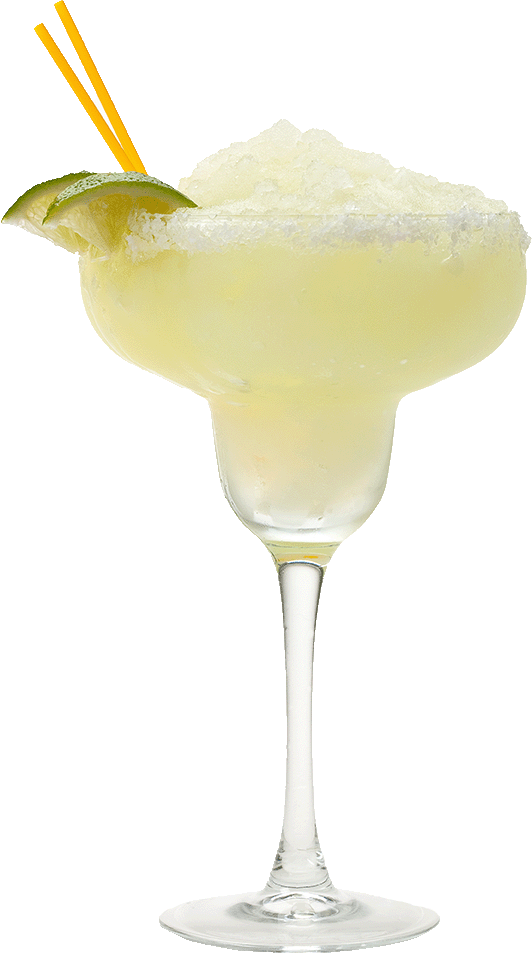 What our customers love about us
I just wanted to thank you for the Party Pack I purchased and which you sent to my good mate Megan for her birthday. Thanks, HEAPS for the adorable message you wrote and included in the parcel – so thoughtful of you! You really made Megan's – and my! – day!
Coincidentally, Megan actually introduced me to your margarita mix – we're both HUGE fans!Huge thanks all round
– Kate –
Guys – you were so quick – thanks. I am very excited about these. I am now posting one to each of my work team for Friday afternoon drinks next week via Zoom. They have to supply the alcohol but we are going to dress up and play 'Pandemic Olympic' games and drink our cocktails – anything to lift the lethargy.
Thanks for being so prompt.
– Wendy –
​Hi Tony & Natalie,
Thank you, and same to you both!The promotion is ticking along nicely.
We've had really positive feedback, and have personally used them ourselves and love them!
Great product.
– ​Leana –
Excellent natural fruity flavours. I've purchased 3 sets of these now as they are so delicious! Everyone who has tried them are impressed with the lovely fresh natural fruity flavours and I would highly recommend these for that hot summer which is almost upon us.
– Joanne –
Our featured videos
Get a taste of the good life.