A cocktail company specialising in natural, luscious and refreshing slushy cocktails mixes!
Want to make a splash at your next get-together, event or party?
At Kick Ice Cocktails, its our instense freeze dried fruit that's makes your taste buds dance in anticipation for the next sip!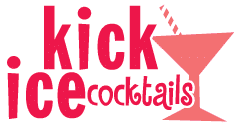 Life's better with Kick Ice Cocktails
Kick Ice Cocktails is one of Australia's leading cocktail companies, and we specialise in all-natural cocktail mixes that are incredibly easy-to-make.
The inspiration for our three best-seller mixes — Strawberry Daiquiri, Pineapple Piña Colada and Lime Margarita — is from three of the most popular (and our favourite!) cocktails out there.
Our goal is to help you make lip-smacking drinks at home without the cost. Kick Ice and enjoy life with one of our cocktails or mocktails.
Made in Australia
We're putting the fun back into local products with our range of Australian cocktail mixes.
All-natural
We want our customers to feel good about what they buy. We specialise in natural products. Conscience in a bag!
Affordable
Our mixes make up to 12 drinks, making it the perfect item for your next party.
Adventurous
Life's short, try kick ice cocktails, the ideal beverage for any adventure! Fill, stir, freeze and serve straight from the bag from home, on the go, anywhere!
Our vision
* Create an appetite for all-natural cocktail products
* Promote and support local businesses and industries
* Make mixology a fun and affordable at-home experience
Our mission
* Help people enjoy unique experiences
* Make all-natural cocktails and mocktails a regular experience
* Help people have fun without spending too much
Our featured videos
Get a taste of the good life.
Engage your senses with 3 zesty flavours
You are one mix away from a Kick Ice cocktail (or mocktail)
The best part about our cocktail company's mixes is that they're easy to make and even easier to enjoy. We want to help hosts around Australia discover that having a good time doesn't mean spending big bucks.
Each of our cocktail mixes makes up to 12 cocktails, helping you enjoy more for less.